curated by ATELIER
︎︎︎Creative Retreats
Creative Services for Lifestyle and Hospitality Management
Available

Creative Consulting
Authentic Visuals
Lectures, Workshops
Seasonal Collaboration
Artist Residency Program
Future Hospitality
Lifestyle Trend Presentations
Forward-thinking Strategies in Design and Communication
Available from April 2023
Creative Gathering
Coming Soon
Lectures and Workshops

︎︎︎Creative Storytelling
Art Direction for Ad Campaigns, Editorials, and Social Media Content
for Marketing Director and Brand Managers
Available

︎︎︎Art Direction in Fashion Photography
for Photographers, Stylists, Fashion Art Directors
Available

︎︎︎Portfolio Lecture and Workshop
for Photographers, Stylists, Fashion Art Directors
Available

︎︎︎The Art of Seeing
for Photographers, Stylists, Fashion Art Directors
Available

Image Creative Direction, Brand Book
Brand Image Strategy, Creative Management,
Core / Seasonal Communication
for Brand and Marketing Management (On request)
Fashion meets Hospitality with a pinch of Cinema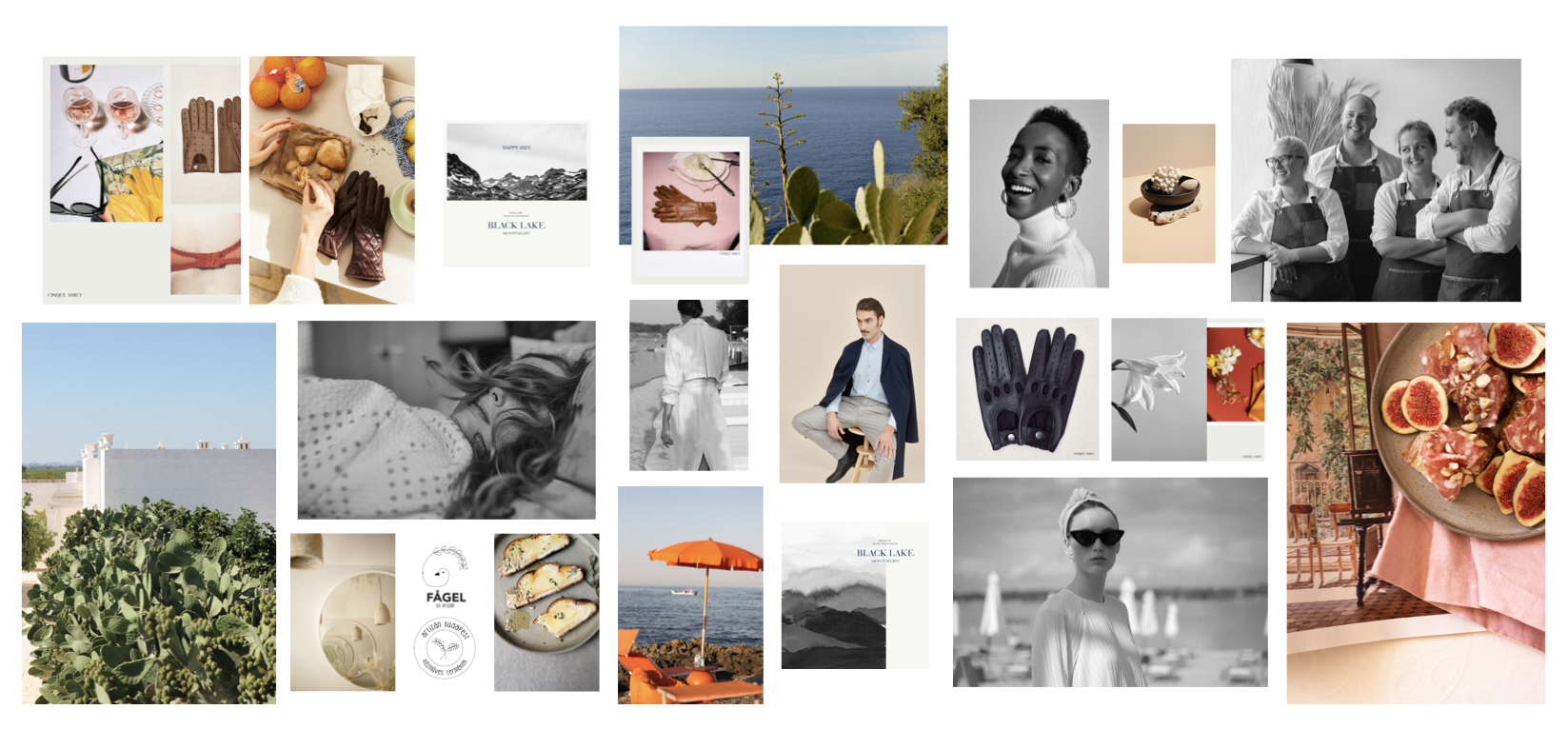 *Some of our work, photographed by Adam Foldi, Krisztian Eder, Marton Kecskes, Angie Palmai
curated by ATELIER is a creative and educational studio, specialized in creating and curating brand narratives, creative strategies, visual concepts, lectures and workshops for small and large businesses.

curated by ATELIER was born in 2010, in a small room in Montmartre, Paris, where founder and creative director Angie Palmai has traveled for many years. Today, the studio is based in Budapest and collaborates internationally on treasured projects with honest companies and conscious brands on strengthening brand image, art directing creative strategies, and creating, curating visual appearance.

Offering Creative Management, Image Consultancy, Lectures and Workshops, Trend Presentations, Image Creative Direction, Ad campaign and Content Art Direction, Social Media Strategy, Photography, Styling, Set Design, Interior and Event Design for Fashion, Lifestyle, and Hospitality businesses.

*Photo of the studio and portrait by Rahel Pasztor


Clients:
Anna Grand Hotel, Code Showroom, Little Petra Bedouin Camp, Fantasia Arts Dubai, Krea School of Contemporary Art and Design, Budapest Metropolitan University, Prime Studio, Black Lake Water, Artizán Bakery & Cafe, Fagel Porridge Bar, Róna, Voy, Illustri Studio, Radnóti Theater, Close, Dry-by London, Art locator Magazine, Nubu, MONO art & design store, Cinque Amici, Aeron, Elysian, Viktoria Varga, Mei Kawa, Nini Molnár, Balázs Bercsényi, Revo Eyewear, Arioso, Vision Express, Battila, Digic Pictures, AXN television, Hannabi, Basic Collection, The Portrait of Luxury, Hungarian Consulate New York, Hotel Dorottya, Hungarian Cultural Institute, Mary PopKids/Revolution
Personal Clients on Holiday Documentary, Artists' Stories, and Documentary Storytelling (Italy, France, Hungary, Spain, Morocco, Jordan, Croatia)


Projects:
Kepp Showroom 5 years of Artistic and Creative collaboration with designers Anett Hajdú, Teréz Havancsák, Adél Kovács, Szandra Kakuk Hofstädter, and photographer Peter Hencz, Projects with Nanushka and The Room Magazine
Photographer Peter Bertalan Portrait Projects and 6 years of collaboration with Close hair salon - all ad campaign
Glass Project and Contemporary Dance Project with model Vanessa Axente and photographer Zoltán Tombor
Petit Budapest Project and Artistic Collaborations with photographer Krisztián Éder
Travel Journal Project collaboration with creative writer Nora Moltke, on storytelling in Italy, France, Morocco, Spain and Denmark
Argentine Tango Project with dancers Andrea Serban and Endre Szeghalmi
Collaboration with actor Bálint Adorjáni on Portrait Project
Ongoing Personal Lifestyle Projects - Orquesta Desiderata, UnSeen Memos, The Journey Matters
Angie Pálmai is a creative director and brand consultant with a degree in art direction and fashion styling with experience in guiding and elaborating image and visual communication of fashion- and lifestyle brands. In the past 15 years, she held lectures and courses for several educational institutions on branding, creative management, artistic direction, visual communication, trend forecasting, and concept store strategies.
She strives to create value, inspire clients, collaborators, and students, and drive to flourish in everything she embraces from lectures to artistic design, and image creation to creative events. She is a passionate photographer, stylist, tango dancer, and hospitality lover, who lives in Budapest and travels worldwide.

Selected Workshops and Lecturing:
Krea School of Contemporary Art and Design (2006-Present)
Creative and Art Direction for Fashion Brands
Creative and Art Direction for Concept Stores

Fashion Branding, Magazine Branding, Personal Branding

History of Fashion Photography,
Contemporary Fashion Photography

Trend Analysis, Trend Forecasting

Budapest Metropolitan University (2015-2021)
Trend Analysis, Trend Forecasting

PhotoSynthesis Concept Space, Sofia (2020)
Storytelling Lecture and Workshop

Prime Studio (2022)
Art Direction and Storytelling in Fashion Photography,
Photography Portfolio, The Art of Seeing

Current Research:
Fashion meets Hospitality, Cinematic Vision
Brand Authenticity, Brand Character, and Stories
The Art of Living, The Art of Seeing, Curated Lifestyle
How to experience life together, Artistic and Cultural Collaborations

Exhibition:
Solo Exhibition
- Hungarian Cultural Institute Sofia (2020)
Group Exhibition
- Design Week Hungary (2012)

Press:
Hype&Hyper - Creative Studios - curated by ATELIER
Marie Claire - The Journey Matters
Hype&Hyper - curated by ATELIER and The Journey Matters
Fashion Inside - The Journey Matters: Angie Palmai and her tango with light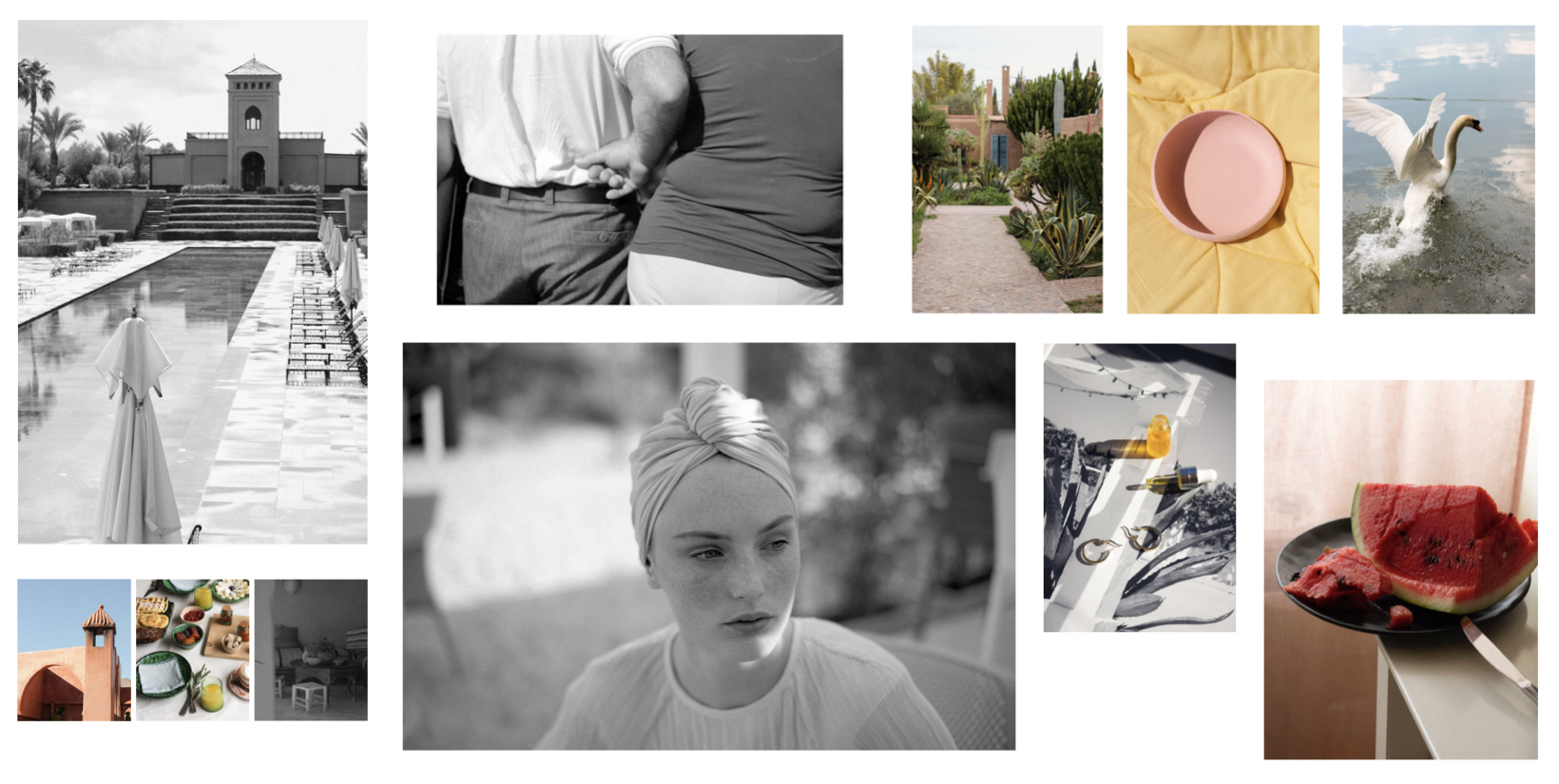 The Journey Matters
Holiday Stories, Artists' Stories, Documentary Storytelling

The Journey Matters started as a personal photography project by Angie, a collection of visual essays on discovered moments, stories, and places. It later evolved into various collaborations with cafes, hotels, lifestyle/fashion brands, and personal clients on Holiday Documentaries, Artists' Stories, and Documentary Storytelling. (Italy, France, Hungary, Spain, Morocco, Jordan, Croatia)

The Journey Matters celebrates the joy of connections, and it shares a love for rare and unexpected moments with personal discovery. The images are unstaged and focused on personality, character, and the beauty of the moment - often have a behind the scene movie atmosphere and bring an air of nostalgia and timeless storytelling.

Her new program Creative Retreat for Lifestyle and Hospitality Management offers photography, styling, and art direction services, besides creative consulting and workshops.
More on ︎︎︎Creative Retreat